Makes Your Printing Smooth
Smooth Papers is one of the UK's leading suppliers of high-quality, plausibly priced receipt paper for 360° needs of industry-standard Credit Card Machines and POS Machines.
Get the Best of Quality paper Rolls at Plausible rates that suffice customer satisfaction promised with free delivery. Order it Today & Start making valuable add-ons to your Business-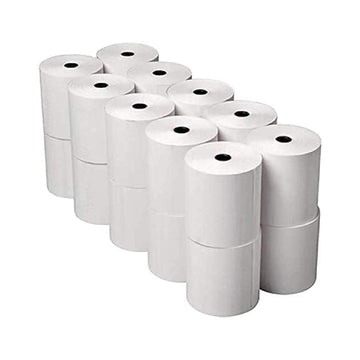 Best Quality Rolls at
Affordable Price
All Sizes Available

Get complimentary ground shipping on every
order.Don't love it? Send it back, on us.

Lightweight

Join Minimog Rewards to earn gift cards
and enjoy exclusive member benefits.

All Day Comfort

We believe getting dressed should be the
easiest part of your day.
The world needs to move fast to make a meaningful
difference in the fight against climate change.
A girl should be two things: classy and fabulous. I am convinced that there can be luxury in simplicity. I wanted to dress the woman who lives and works, not the woman in a painting. It's hard to balance everything. It's always challenging. My relationships with producers or photographers – these are relationships that took years. I can't get sucked into that celebrity thing, because I think it's just crass. My aim is to make the poor look rich and the rich look poor. Vanity is the healthiest thing in life. I believe that my clothes can give people a better image of themselves – that it can increase their feelings of confidence and happiness. You can hide so much behind theatrics, and I don't need to do that any more. I don't really know how to do casual clothes.
CHIEF OPERATING OFFICER
Edward Lindgren
MARKETING
Chineze Afamefuna